Efficient PCB Design with PCB-Investigator's Stencil Analysis!
Stencil analysis is an important step in PCB manufacturing that helps ensure high-quality production. PCB-Investigator's Stencil Analysis plug-in allows you to quickly and easily analyze solder pastes and identify undersized areas. This plug-in checks only the solder paste layers and depends directly on the stencil thickness.
The Stencil analysis is an essential part of PCB design that contributes to improving manufacturing quality. With PCB-Investigator's plug-in, you can make this process more efficient and quickly analyze solder pastes to ensure the quality and reliability of your PCB production.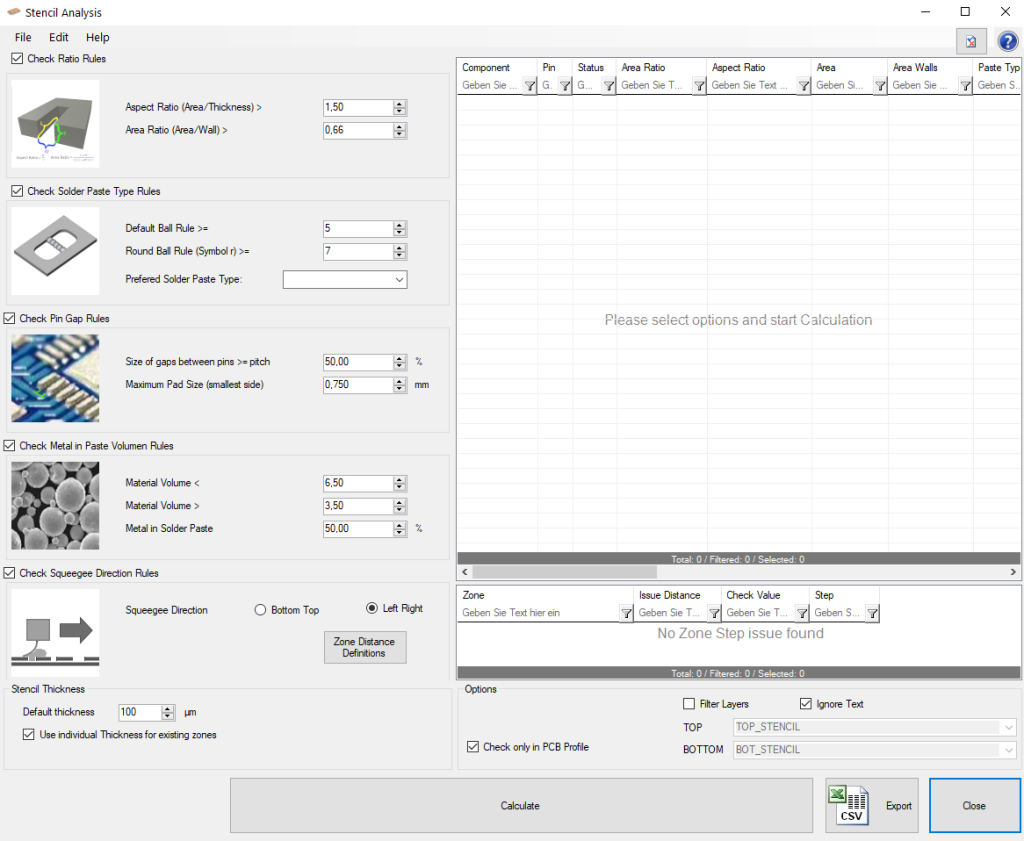 Downloads/Links
»PCBI Manual | Stencil Analysis